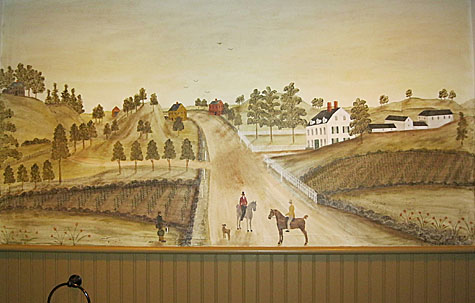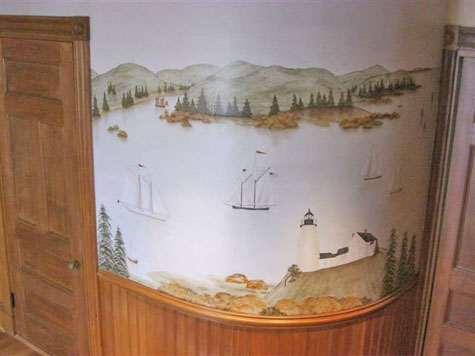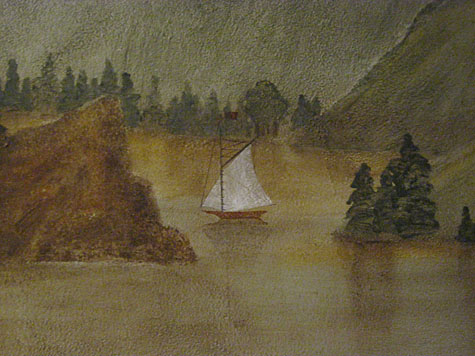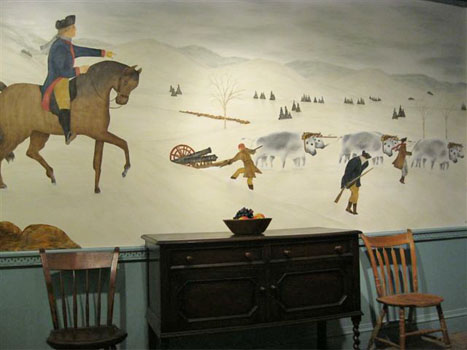 Small spaces become bigger places with a new window.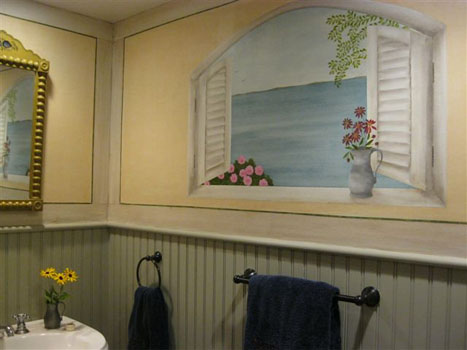 Tromp l'oeil white window on a glazed wall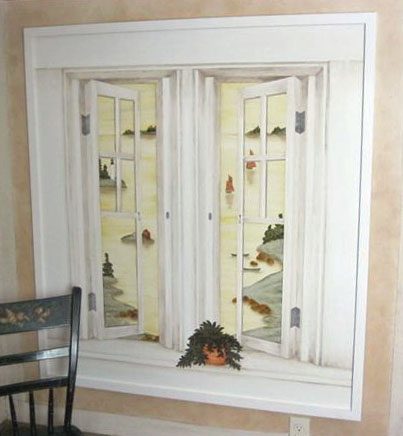 | | |
| --- | --- |
| Tromp l'oeil windows lighten a dark hallway | Tromp l'oeil "Book Nook" |
Shippable Trompe l'oeil Windows

Our shippable trompe l'oeil windows can be made any size, in any color, with any view.
Hand-painted on wood
Priced per commission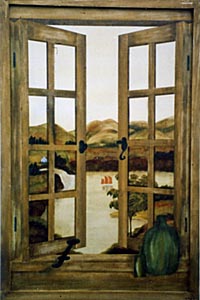 We combined our trompe l'oeil "open hearth" fireboard with a free-standing mantle to create an instant "fireplace" where none existed.
Priced per commission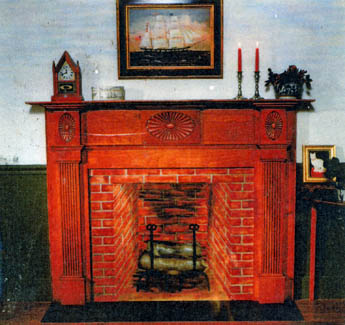 Enhance your kitchen or bathroom with hand-painted cabinet doors. Ship them to us and we will make them beautiful with our faux-graining and murals.
Priced per commisssion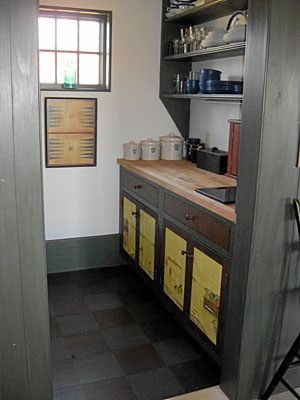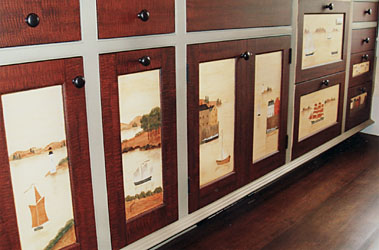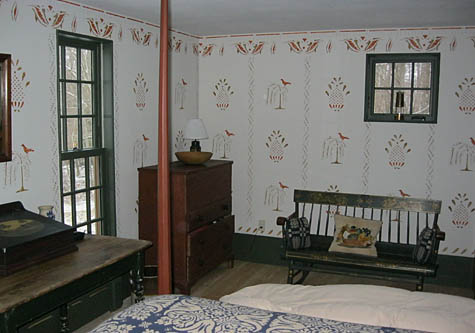 SCHOONER "BOWDOIN", East Boothbay, Maine

Hand-painted original, oil on canvas, in our faux-grained frame.

Stands included for use as a fireboard or suitable for hanging.

Choose gray/green or blue background wash with crimson red or yellow ochre in the horizon. No two exactly alike.

30h x 34w $595 plus shipping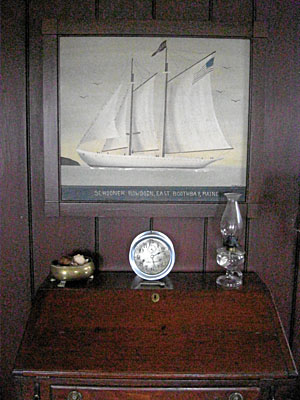 BRIGANTINE "S. R. ALLEN"

Hand-painted original, oil on canvas, in our faux-grained frame.

Stands included for use as a fireboard or suitable for hanging.

Choose gray/green or blue background wash with crimson red or yellow ochre in the horizon. No two exactly alike.

30h x 34w $595 plus shipping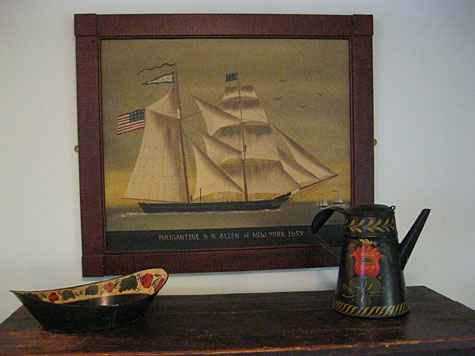 SCHOONER "BERMUDIAN"

Hand-painted original, oil on canvas, in our faux-grained frame.

Stands included for use as a fireboard or suitable for hanging.

Choose gray/green or blue background wash with crimson red or yellow ochre in the horizon. No two exactly alike.

30h x 34w $595 plus shipping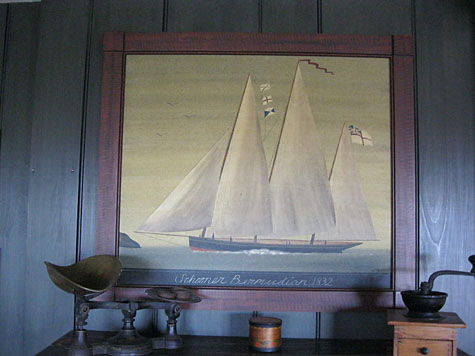 SCHOONER "PRIDE OF BALTIMORE"

Hand-painted original, oil on canvas, in our faux-grained frame.

Stands included for use as a fireboard or suitable for hanging.

Choose gray/green or blue background wash with crimson red or yellow ochre in the horizon. No two exactly alike.

30h x 34w $595 plus shipping